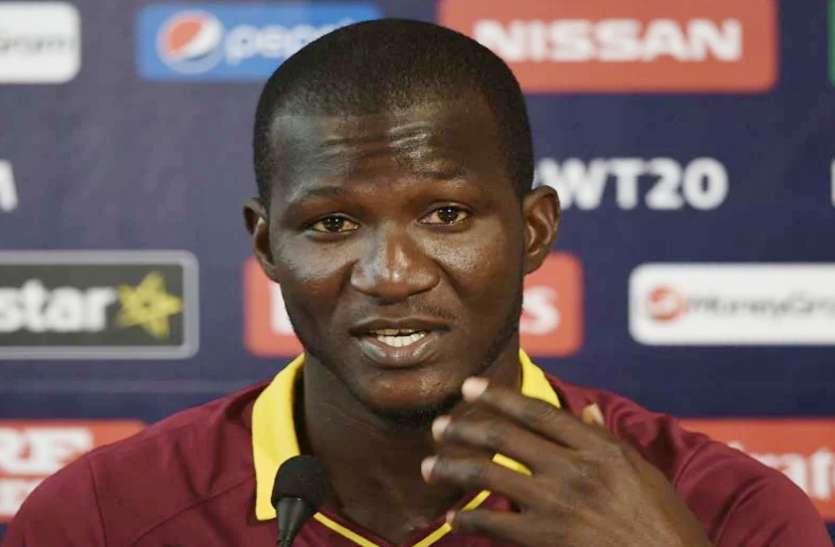 Former West Indies captain Darren Sammy said that we have players who have the ability to beat any team.
Former West Indies captain Darren Sammy says defending champions West Indies are all set for the T20 World Cup trophy. Sammy said in the ICC Digital Show, I do not need to put my mind in it. Windies are ready for T20 World Cup. When you look at Windies and people say many times that I am talking one-sidedly. But if you look at the last four tournaments, we have reached the semi-finals out of which we have won it twice.
'Our players can beat any team'
Sammy said, we have good players. Captain Kieron Pollard supports. Apart from them, Chris Gayle, Andre Russell, Jason Holder, Fabian Allen and Evin Lewis are there. I have a list of many players who can dominate any team. Under the leadership of Sammy, Windies have won the T20 World Cup in 2012 and 2016. He said that the England players adapt well to the environment and he hopes that apart from the West Indies, the England team from Group 1 will go to the semi-finals.
Also read this news:-Buttler may skip the Ashes and the last Test against India after withdrawing from IPL
Australia has not won the T20 World Cup yet
Sammy said, you look at England who have played very good T20 cricket. He is the runner-up of the year 2016. There are two venues where the pitch remains the same, India and the Caribbean. He won it by reaching the final there. His players adapt easily to the environment. He said, you look at Australia who have not won the title yet and they are trying their best to get it. They have good players, there are many players who play in IPL and understand the environment very well.
Also read this news:-30-year-old Milind Kumar announces retirement, will now play cricket for America
Sammy also indicated that Sri Lanka and Ireland would be the two teams in Group A to make it to the Super-12 with their experience. The Men's T20 World Cup will be held in UAE and Oman from October 17 to November 14. The Super-12 matches will start from October 23.