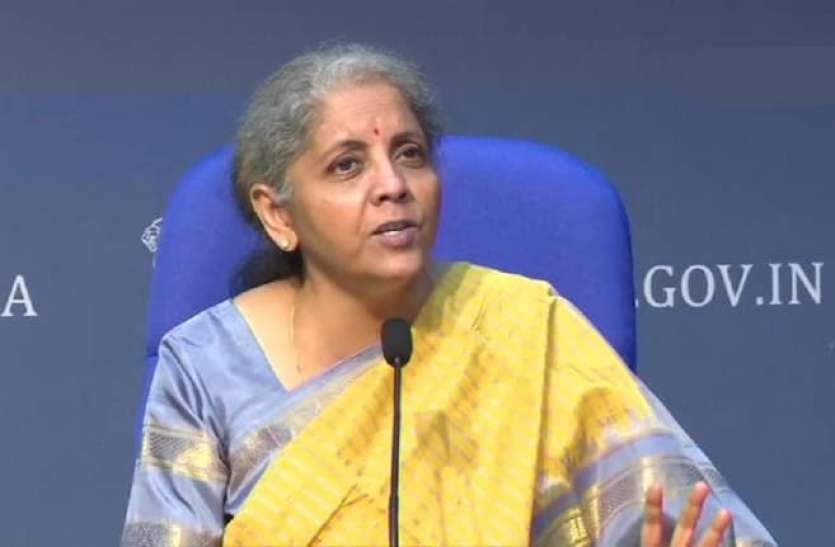 Finance Minister Nirmala Sitaran will launch the National Monetization Pipeline scheme, investors will be able to get a clear picture about a project
New Delhi. Finance Minister Nirmala Sitharaman will launch the National Monetization Pipeline (NMP) today. Under this sinline, a list of such assets of the government related to infrastructure assets will be prepared, which will be sold by the government in the next four years.
In a statement given by the Ministry of Finance, it has been said, NMP is a pipeline of four years. This will include brownfield infrastructure assets of the central government. Apart from providing investors with a forward-looking vision, the NMP will also serve as a medium-term framework for the government's asset monetization initiatives.
Read also: Finance Ministry summons Infosys CEO, complaints about technical problem in Income Tax website
Investors will be able to get a clear picture about a project with the help of National Monetization Pipeline (NMP). Along with this, a medium-term roadmap of the government regarding the sale of properties through this pipeline will be ready.
announced in the budget
The central government had announced a lot of emphasis on asset monetization in the budget for the year 2021-22. In fact, due to the Corona crisis, the government is facing money crunch, in such a situation, the Modi government is looking for new ways to raise finance for the infrastructure development project in the country.
Planning to raise 6 lakh crores
The Modi government is in the process of finalizing the plan to monetize infrastructure assets worth Rs 6 lakh crore, including national highways, power grid pipelines. Tuhin Kant Pandey, Secretary, Department of Investment and Public Asset Management (DIPAM), gave the information earlier this month.
Read also: The central government made a big announcement, those who lost their jobs during the Corona period will get PF by 2022
business a day ago
The National Monetization Pipeline will be released in the presence of Dr. Rajiv Kumar, Vice Chairman, NITI Aayog, CEO, Amitabh Kant and Secretaries of the concerned Ministries. The funds raised from the NMP will be used in the infrastructure development sector.